Teamwork: Simply stated is less 'me' and more 'we'
We take our recruitment seriously because we pride ourselves the team culture that we have developed. As part of our team, you can be assured that you will be working in a happy positive environment.
More than 25% of our workforce have been with Alsco for 10 years or more.
We'd like you to get to know some of our team, and the roles they perform within the business.
Meet Jessica - Service Delivery Supervisor
Meet Fia - Production Team Member (50 Year Anniversary)
Why do people join the Alsco team?
Alsco strives to be a workplace that people want to be a part of and where their safety and wellbeing is a priority. We are proud to be the industry leader in employment conditions. We treat our people with respect and value their diversity. We offer higher wages, guaranteed hours of work, overtime rates, better conditions, regular pay reviews, family friendly hours, employee assistance programmes, fair employment practices and safe work conditions.
Training and Development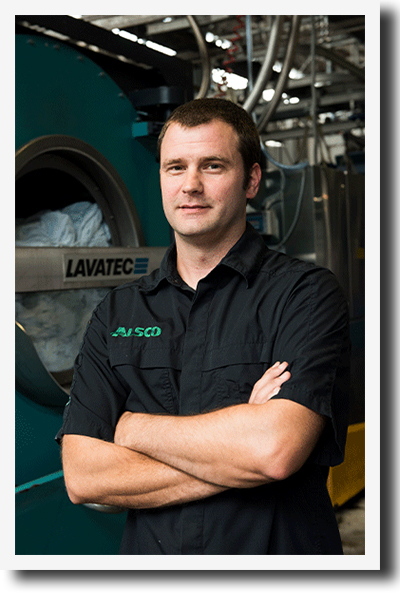 Alsco fosters a culture of learning to provide opportunities for our people to participate in education, training and development throughout their careers with Alsco. We invest significantly in our people and view our teams as long-term assets well worth nurturing. In 2017 over 100 Alsco employees attended programmes where they received nationally recognised qualifications.
Medical Insurance
Alsco supports access to health insurance for all employees. As part of the Company Health Insurance Scheme, all employees will be given the opportunity to join at the rates negotiated by the Company. This will be at the employee's own expense and ALSCO will deduct personal premiums from the employee's wages and pay the medical insurance provider on the employee's behalf.
KiwiSaver Superannuation
KiwiSaver is a voluntary, work-based savings initiative. As a new employee, provided you're eligible, you will be automatically enrolled in KiwiSaver. Alsco will make deductions from your pay which will be deposited into a savings fund for your retirement.
Long Service Awards and Leave
We look after staff who look after us so we have great benefits in place and offer generous awards and additional holidays based on service.
Family-friendly
We are committed to providing a family-friendly environment. We operate mainly Monday to Friday and typically the plants finish by mid-afternoon. This leaves plenty of time to spend with your family or on your favourite leisure activities.
Employee Assistance Programme
One of our core values is to nurture our relationships and as such, we care about our staff and provide independent and confidential counselling service to help staff deal with any problems they may have, either at home or at work.